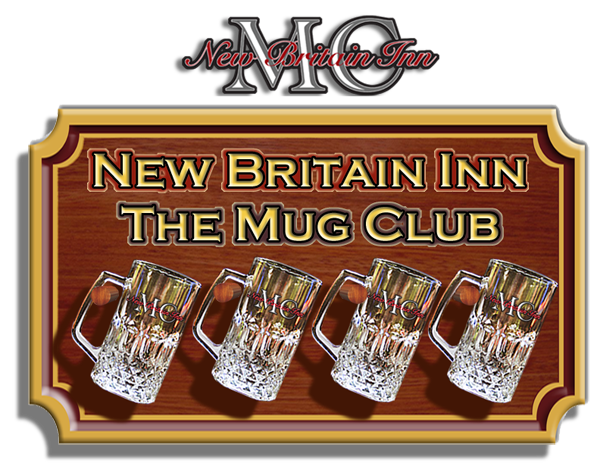 NBI Mug Club
Membership Agreement
Welcome Mug Club Members! You are our best customers...You are our top priority!
• 21oz mug that is numbered... Letting everyone know right away that you are someone
special!
• You get to fill your 21oz mug for the price of the 16oz pint, anytime. That's 5 more ounces than our regular pint!
• Wednesday Nite is Mug Nite. $1 off all normal prices starting at 6pm. Again you GET 5 MORE OUNCES THAN OUR REGULAR PINT!
• FREE Birthday meal! Celebrate with us on your Birthday, and we'll treat you right! ***
• You get your picture w/ your mug, on our wall...Showing everyone how special you are!
• Chance to win Phillies, 76ers or Eagles tickets - just for Mug Club members!
• You must be present (NO phone or Internet) to purchase a mug, and have valid ID and email address.
• Cost is $40.00 for the membership year.
• Membership year runs from August 1, 2012 to August 1, 2013.
• If you buy a membership after 9/1/12, it still lasts until 9/1/13 (less than one year!).
• You CANNOT buy a membership as a gift.
• You CANNOT transfer your mug to someone else. It CANNOT be used by friends or family, ONLY YOU!
• If mugs are not renewed within one month from 9/1 renewal date, mugs will be offered back to the public.
• You will be notified by email at beginning of the renewal period. If your contact information changes, it is your responsibility to notify us of the change.
• Mug Club will be capped at 250 members, so it is critical that your information be updated.
• We reserve the right to make changes to the Mug Club based upon the need of the business.
(*** Visit us on your birthday, inform the manager (that it is your birthday) and we'll kindly take up to $15.00 off of your check (one time only). Cannot be combined with another check, coupon or specials.)